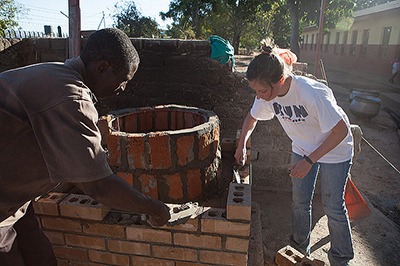 Rocket Power: Accessing Energy Poverty in Rural South Africa
Deadline: December 7, 2018
The Jefferson Public Citizens program (JPC) inspires students to act as engaged citizens through active community partnerships, research service projects, and scholarly reflection. JPC is an academic research-service program for all UVA undergraduates who want to put their learning into action. JPC encourages and prepares students to collaborate with local, national and international communities to effect positive change in the world.
The goals of the program are:
Be a catalyst for students to build upon coursework, create knowledge and become active citizens for the public good.
Create partnerships between university faculty and students and local, national and international communities to jointly address identified societal needs.
Develop students' ability to produce personal and scholarly reflection and to appreciate the values of diversity and equity.
Create a university community that values community-engaged scholarship.
Engage faculty to participate in academic community partnerships through teaching and research.
 
Visit the Jefferson Public Citizens Program website to learn more.