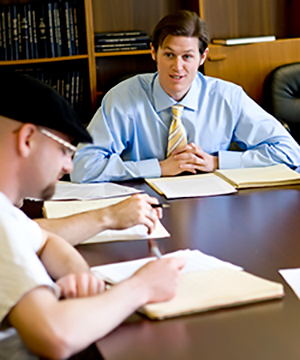 Faculty who provide mentorship to undergraduate students pursuing academic research and creative inquiry are contributing to a well-known high impact educational practice. The Office of Undergraduate Research exists to encourage, promote, and support these valuable student experiences, which would not be possible without the time and dedication of the faculty who serve as mentors to undergraduate students at UVA. This page touches on some of the most common points of interest for faculty seeking or actively engaging in mentorship.
Opportunities for Recruitment of Student Researchers
Undergraduate Student Opportunities in Academic Research (USOAR)
USOAR is a program that seeks to match Federal Work Study and underrepresented students with a paid research position with a faculty mentor. We facilitate a matching process between eligible students and faculty. Students new to the program are supported by a supplemental year-long seminar to help them gain their footing in academic research, but mentors will largely drive their mentee's research experience. For more information on the USOAR program, please click here.
Opportunities for Faculty Mentoring Undergraduates
The Office of Undergraduate Research also administers several grants for undergraduate research and creative inquiry. More information can be found on our Grants page. To recognize the efforts of faculty mentors, they receive stipends ranging from $500 - $1,000, which may be used for professional development or to further your own research.
Questions
If you have any questions or want to speak with a member of our staff, please do not hesitate to reach out. Inquiries should be sent to citizenscholars@virginia.edu.