What is a Poster?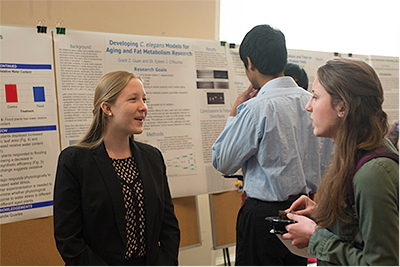 A poster is a visual presentation of your research. It should be in a form that someone could fully read in five to ten minutes. A common size for a poster is 48 inches wide by 36 inches high.
Sample Poster Sections
Title
Introduction/Background
Research Question
Design & Methods
Results
Conclusions & Implications
References
Questions
Presenting your Poster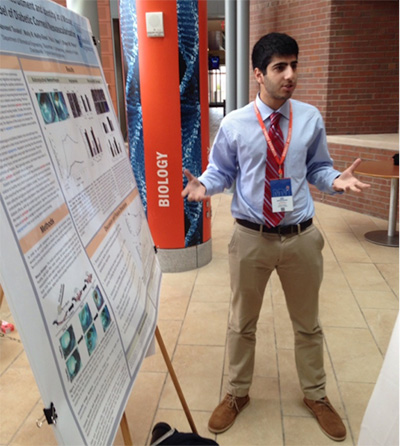 Prepare a talk that you can give about your poster in 2 to 3 minutes. Present your poster to a friendly practice audience first. Practice enough so that you can give your talk about your poster with an easy familiarity. Remember to face your audience and not your poster! In many poster sessions you may end up having a conversation with one or two people for an extended period of time.
Resources:
Preparing a Poster, Guide for Undergraduate Research (Science)
Guidelines for Poster Preparation (Natural Science)
Overview of Poster Sessions: Colorado State University. 
American Anthropological Association (AAA). Although AAA-specific, there are some very good general suggestions.